The Way of The Witch | Salves - Heal-All Salve ingredients
Olive Oil
olea europaea

A non-drying, nutrient rich oil from the fruit of the olive tree. It is a moisturizing oil that feeds and nourishes the skin. Minimal preservatives are needed for this oil when used in formulations as it has a naturally long shelf life.
Photo credit:medilico.com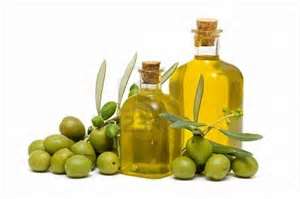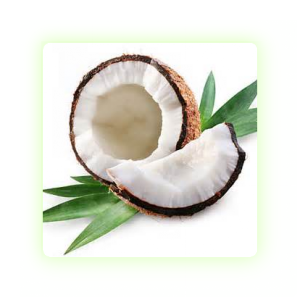 Fractionated Coconut Oil
cocos nucifera

This nutrient rich, light textured oil leaves the skin feeling smooth and silky. It is non-staining and penetrates the skin well. When used properly, fractionated coconut oil does not clog pores. It is excellent when used as a massage oil, a light moisturizer, or a skin nourishing treatment. It can also be used sparingly in the hair for extra health and shine.


Organic Calendula Flower
calendula officinalis

Not to be confused with the African or French marigold, the many benefits of this bright orange flower include healing cuts, burns and lacerations with minimal scarring. It has astringent, antibacterial and antiseptic properties and can help reduce bleeding. It can be used effectively to treat ulcers, sprains, varicose veins, bites, stings, measles, chicken pox, eczema, inflammation and rashes. It is beneficial for rough, dry skin and can also be used to minimize the appearance of scars.

Other benefits of this herb for specific health conditions include food allergies, bowel disease, conjunctivitis and gastritis.
Calendula has the ability to kill staphylococcus aureus, a common germ that infects burns, cuts and abrasions.
Photo credit:tova h.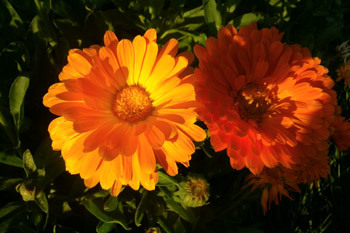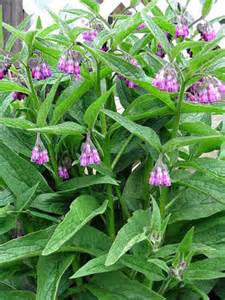 Organic Comfrey Leaf & Root
symphytum officinale

A plant of European origin that has been naturalized around the world. It is known for its ability to heal wounds and relieve pain and inflammation caused by injury. Specific health conditions that can benefit from the use of this herb include insect bites, skin tags, warts, boils, bruises, fractures, ulcers, burns, sore joints, sprains, arthritis and bunions.

Comfrey root is for external use only
Photo credit:solutionsfornaturalliving.com


Organic Marshmallow Root
althaea officinalis

This upright perrenial bears blossoms similar to the Hibiscus plant and has been naturalized in gardens around the world. The root helps relieve various irritations and can assist in soothing and healing conditions such as: coughs, crohns disease, eczema, laryngitis, mastitis, peptic ulcer, and psoriasis
Photo credit:theselfsufficientliving.com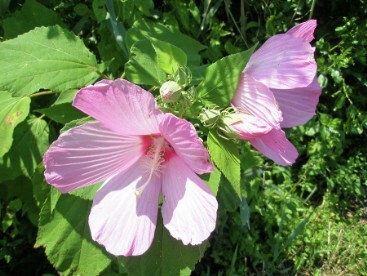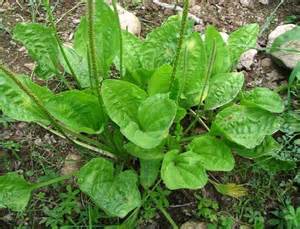 Organic Plantain Leaf
plantago major

An extremely common herb in the U.S., it is often treated as a weed by those unaware of its many benefits. Specific health conditions that this herb can assist with include bronchitis, coughs, colds and other respiratory problems. It has astringent, analgesic, emollient and cleansing qualities and can be used to encourage healing and ease pain. Other common uses for this herb include healing bites, stings, cuts, scratches, wounds, boils, and ringworm. It can be used to reduce black eyes, swelling, swollen glands, varicose veins and cysts. It is also employed to help allay bleeding of hemorrhoids and sores.
Photo credit:motherearthnews.com



Organic Rose Hips & Petals
rosa canina & rubigosa

Rose hips are the fruit of the wild rose that develop after the flowers drop. They are one of the most potent sources of vitamin C available and they also contain vitamins A, D, and E as well as antioxidant flavonoids. Rose hips can be used both internally and externally to help provide the body with essential nutrients to become healthy and fortified. They also have regenerative properties and can assist with issues like scars and stretch marks.
Often used to sooth inflammation and moisturize dry, sensitive skin, rose petals are excellent when used as a nourishing skin treatment. Syrups, tinctures, and infusions of the rose can be taken internally to help strengthen digestion, tone the liver, and slow menses and hemorrhaging. Traditionally it has also been used to clear colds and coughs and to ease nausea and vomiting.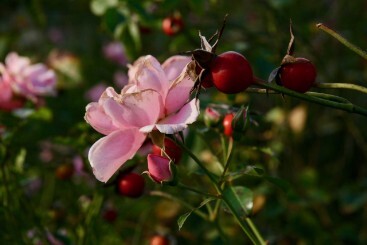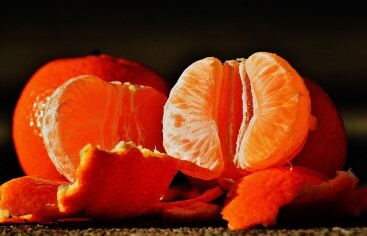 Organic Tangerine Peel
citrus reticulata

The rind of the tangerine fruit is an antiseptic, antispasmodic, cytophylactic (meaning it stimulates generation of new cells), depurative and sedative. It is a tonic oil that tones and fortifies the body. It can be used to improve circulation, boost digestion, maintain skin moisture and balance, and act as an emollient. It is also reputed to ease constipation, diarrhea and flatulence and assist in healing skin conditions such as rashes, dry skin, stretch marks, scars and dandruff. Because of its regenerative qualities, it is excellent to use on aging and mature skin.


Photo credit:motherearthnews.com



Organic Bee's Wax

This is a natural and beneficial wax. When used in body care products it is prized for its ability to lock in moisture, foster cell growth and protect the skin from damaging environmental factors. It can also soften the skin and provide a long lasting protective coating against the elements. When used properly, beeswax does not clog pores.
Photo credit:trycen heaton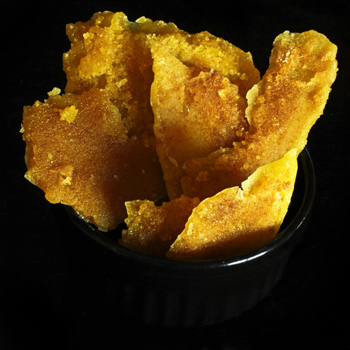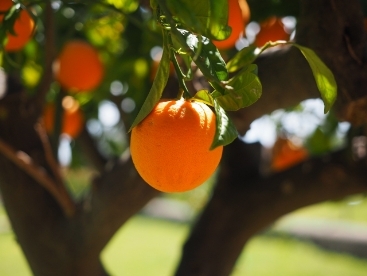 Organic Sweet Orange Essential Oil
citrus Sinensis

This uplifting essential oil has both anti-bacterial and anti-inflammatory properties, making it ideal for preventing and fighting infections, relieving pain and wound healing. When used topically, It's powerful anti-oxident properties protect the skin from harmful external factors, defends the skin from free radical damage. It also promotes collagen production, resulting in smooth, plumped skin.


Organic Lavender Essential Oil
lavandula angustifolia

Known as one of nature's most versatile oils, lavender is antifungal, analgesic, antiseptic, anticonvulsant, antispasmodic and anti-inflammatory. It is known to benefit numerous conditions including insomnia, burns, tension, respiratory infection, high blood pressure, arteriosclerosis, menstrual problems and cholesterol reduction. It promotes healing to skin conditions such as abscesses, acne, athlete's foot, bruises, inflammations, dermatitis, eczema, insect bites, stings psoriasis, scabies, sunburn, sores, ringworm and wounds. It relieves pain and inflammation caused by arthritis, lumbago, rheumatism and muscle aches. It can be employed for use in conditions such as bronchitis, coughs, colds, laryngitis, excess mucus and throat infections. It also has the ability to reduce body odor.




Tea Tree Essential Oil
melaleuca alternifolia

This powerful antiseptic oil is among the strongest natural healing oils available. It is widely used in household and personal toiletries and cleansers as well as in natural remedies. It is known as "first aid in a bottle" and can treat abscesses, acne, athlete's foot, blisters, boils, burns, rashes, gingivitis, mouth ulcers, insect bites, diaper rash, ringworm and wounds. It is also employed in the treatment of bronchitis, colds, coughs, flu, fevers, sinusitis, tonsillitis, tuberculosis and whooping cough. It can be used in douches and for other genital treatments. It works well as a natural preservative for many skincare and healing formulas.



Frankincense Essential Oil
bosswellia serrata

This prized herb has a history of use dating back thousands of years. Among its many benefits, frankincense demonstrates antioxidant, anti-inflammatory and anti-fungal properties. It is believed to reduce stress and stimulate the immune system. Farnesol, one of the many components of Frankincense, allows the oil to reduce or reverse signs of aging by minimizing wrinkles and promoting elasticity of the skin. It can also reduce the look of skin discolorations and promote new cell growth. Its potential to heal wounds as well as eliminate surface and airborne bacteria makes it an excellent addition to cosmetic preparations.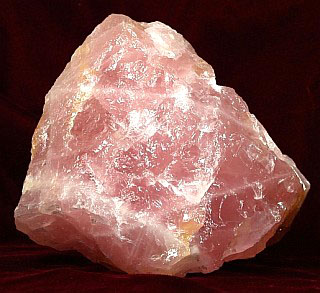 Geo-energetically infused with:
Rose Quartz
To promote and facilitate healing of both the physical and energetic bodies. This crystal also helps create inner peace and tranquility.
Photo credit:california institute of technology